Sterling Industries' collaboration with York region's ventureLab was featured at Collision, "North American's fastest growing tech conference." Collision 2022 was held from June 20-23rd in Toronto.
On stage at York Region's pavilion, ventureLab's Matt Skynner spoke about the startup hub's plans to build a first-of-its-kind MedTech Innovation Lab in partnership with Sterling. Seen as an extension of ventureLab's Hardware Catalyst Initiative, the lab will support local MedTech startups, and be located inside Sterling Industries' facility in Concord, Ontario.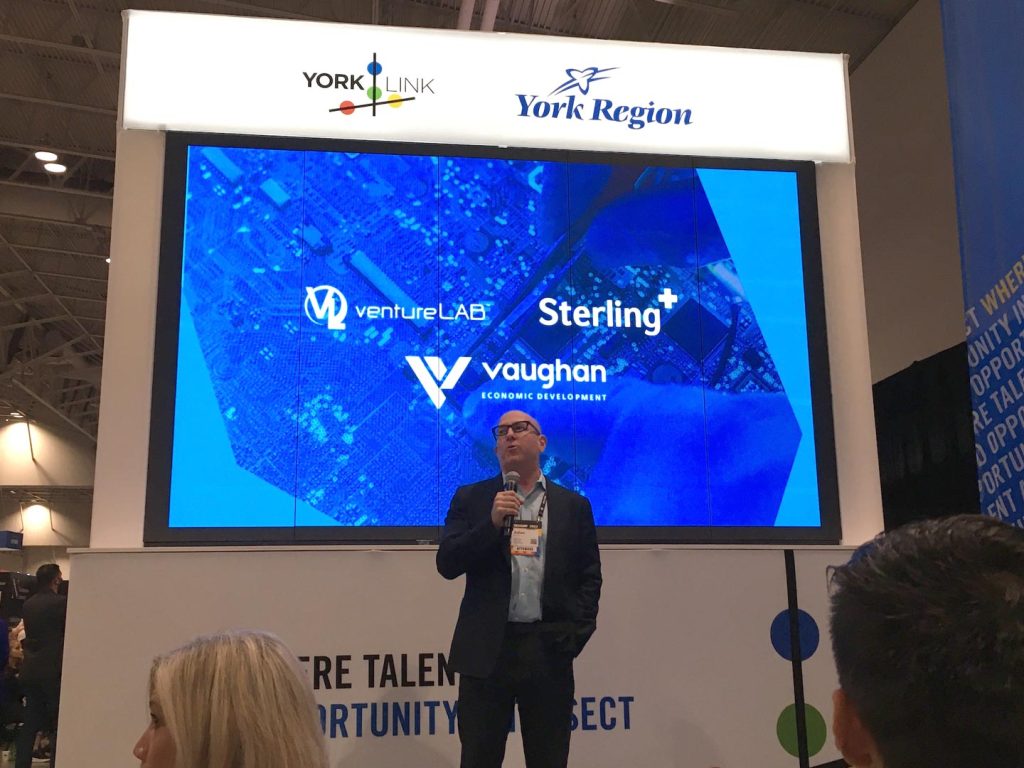 Sterling's Director of Marketing, Julian Scarfe, shared the company's enthusiasm for the collaboration:
"Canada's MedTech sector is beginning to blossom, and we want to foster and lead that growth. We want to contribute by bringing medical device manufacturing expertise & experience to the region's start-ups. ventureLAB's new MedTech program is a great fit, and we're excited to be a part of it."
The partnership will support startups looking to experiment, prototype and bring to market innovative medical devices, wearables and other medical hardware, helping Canada to thrive within the growing MedTech innovation industry.
You can read more at ventureLab.