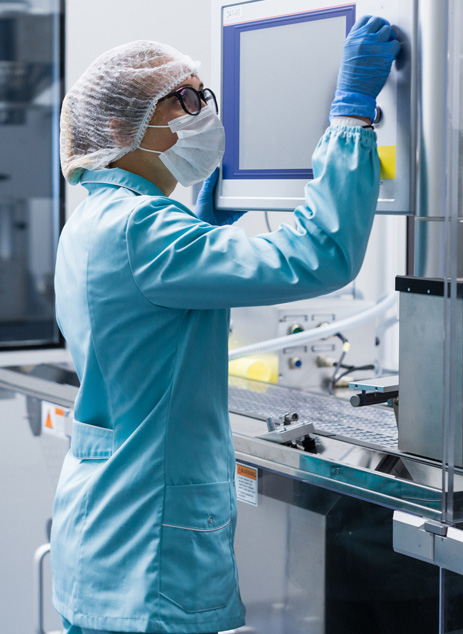 Sterling Industries is a vertically integrated contract manufacturer of medical devices and their components.
We believe in our innovative medtech clients and we are committed to helping them achieve their inspiring goals.  
We bring their vision to life and help them scale it as we strive together to improve the health of patients around the world.
We do our work within a regulatory framework, by employing engineered solutions, Design for Manufacturing  (DFM) expertise, and full supply-chain management;  we also bring a wealth of knowledge in a wide variety of manufacturing processes.  This end-to-end vision is what sets us apart.
We become a natural extension to our clients' manufacturing organizations, providing them scalability and fast time-to-market. Our clients are Fortune 100 OEMs, mid-sized medical device companies, fast growing scale-ups and late stage start-ups.
At Sterling, we are driven by a common set of goals:
Create Successful Customers
by doing whatever it takes to enable them and their medical devices to be transformational leaders and their staff to be superstars.
Deliver outstanding results
by establishing a culture of exceptional execution and rewarding those who create outcomes.
by intensely focusing on how we can operate more efficiently.
by providing an environment that fosters personal development and professional growth.
Operate with transparency
by communicating internally and externally with unwavering candor, honesty and respect.
by always ensuring 100% Quality, 100% Complete Orders, 100% On-time delivery.