For the second year in a row, Sterling Industries was selected by MedTech Outlook magazine for their top 10 medical contract manufacturers list for 2022. After their editorial team surveyed the competitive sector, they endorsed Sterling as a top provider. We're proud to be honoured again.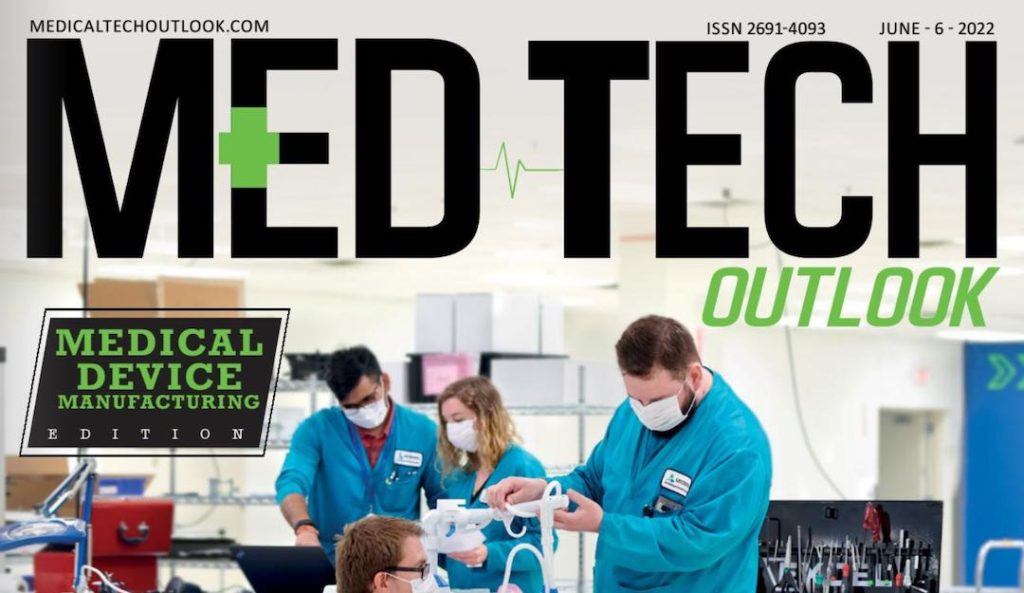 Our company's success story continues to resonate, as well as our focus on providing end-to-end solutions for our clients, leveraging our vertical integration to manage from supply-chain to final shipping. The MedTech Outlook team was also impressed with the range of clients we serve, from Fortune 100s, to mid-size providers, through to fast-growing scale-ups.
Leading by Example
The magazine interviewed CEO, David Van Slingerland, to get a full understanding of Sterling's operating philosophy. The company's emphasis on consistent quality came shining through — a key to success in a tightly regulated industry that is devoted to safely improving patient outcomes. The company's focus on quality has been a factor in OEMs looking re-shore/onshore their production.
Flexible Building Blocks
MedTech Outlook was also impressed with Sterling's flexible, elemental thinking: "just like building models using lego bricks, we leverage our people, our technology, and innovative processes to manufacture and assemble devices in any manner to help our clients succeed", said Van Slingerland.
Please take a moment to read the full write-up on Sterling Industries, as MedTech Outlook's selection for their Top 10 Medical Contract Manufacturers list for 2022.