We truly partner with our OEM customers by providing them an end-to-end, turnkey solution.  We help our clients through our vertical integration, managing the entire process, including the supply chain, manufacturing, assembly, testing, labeling, packaging and shipping.  Our clients appreciate our Design for Manufacturing (DFM) expertise, which helps them save money, increase quality, shorten the development cycle, and improve throughput as they scale.
We refine your ideas and make them manufacturable. Your design, refined.
At Sterling, we refine our clients' designs and optimize them for manufacturability, and to scale. We have a large customer base of Fortune 100 OEMs, with an additional focus on mid-size medical device OEMs, scale-ups and late stage start-ups. We help companies as they scale and grow. From Fortune 100s to scaling medtech start-ups, we offer our clients:
Sterling makes it easy and straightforward for OEMs to meet their customers' expectations. Our manufacturing approach is focused on repeatability, rigorous compliance, continuous improvement and strict quality standards.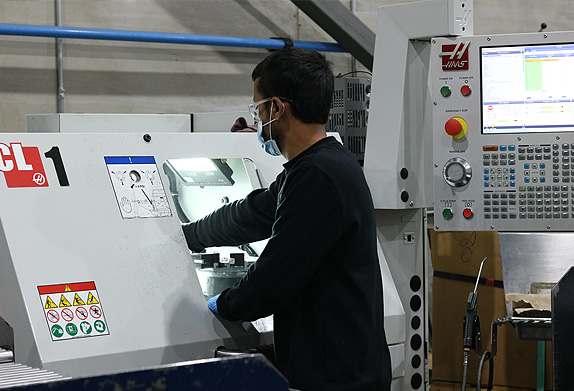 From small format optics, to electronics, to small diameter needles and tubes, to fluid management and ergonomic plastic handles, a medical device may require a variety of machines and capabilities to be completed.  The Sterling team are experts in all the required manufacturing methods.
We understand how to maximize production with a focus on manufacturing performance, continuous improvement and cost containment. Whether it be through robotic welding, automated packaging or automated CNC equipment, we have a variety of in-house capabilities to achieve streamlined, repeatable success.
The Sterling team is highly skilled and accomplished with in-depth knowledge of the medtech industry and what it takes to be successful along with the most up-to-date knowledge required to manufacture devices to your exacting standards.